See Why the Community Management Industry Prefers FULLfocus™  for Homeowner Association, Community Association, Master Community, and Hi-Rise Management Software
For as low as $250/month get all the benefits of the FULLfocus™ Cloud-9 Software System.
It's simply the best value for your money.
We Help You WOW Your Clients and Win More Bids!
Exceed customer service expectations. Anyone in your organization can immediately respond to inquiries and requests.

READ MORE

Whether in FULLfocus™ mobile or desktop, unique task tracking and automation give you the ability to easily - and perfectly - handle special situations like Violation Reprieves and Variances, Homeowner Bill-Back work, Multi-vendor projects from bidding process through work acceptance and invoice payment, complex multi-phase homeowner Architectural Modification projects, 'On Hold', 'Inspect Now' and more.

Guarantee you'll always have the community's back! Unique automated management of homeowner 'Required Documents/Information' - from request, receipt, storage and recurring renewal, and more. Vendor Controls are a snap -

READ MORE

Easily see and select which vendors can be issued bids and work orders at a given community, which alternate vendors are allowed, and vendor license and insurance status. We help you keep track of all the little details like percent rental status, age verification for 55+ communities, 'Special Needs' tracking, Police and Fire Department reports, and more. Easily stand above your competition in protections you can cost-effectively provide the community.

Quickly and easily provide the Board with detailed reports. You can guarantee short, contention-free Board Meetings and Hearings. 

READ MORE

Practically anything they need to make the best decisions for their community is right at your fingertip. 'Board Attention' flags let you insure all urgent items are addressed. Reports have the option to include full detailed communication history - email, text, phone, letter, fax - with automated 'delivery', 'opened', 'undeliverable' status on each, as well as photos that are automatically stamped with date, time and GPS coordinates. This gives you a competitive edge when attracting new clients.

Never drop the ball! We'll help you optimize the program to your unique needs absolutely free, so everything gets done when and how it should be.
Provide customized web portals. Unique functionality and automation between the portal and management tools make it super easy to share up to date information with the community

READ MORE

Provide automated, continuous real-time status updates on homeowner requests, work orders, architectural applications, variances, and give them the convenience of on-line payments and current account status. You can give Board Members the ability to look up information on the database for information and real-time status on Maintenance Projects and Work Orders, Vendor Invoices, Violations, Architectural Applications, and more. Plus, they make your job easier because on-line requests go directly into the database and set up a Task record for your quick and easy action.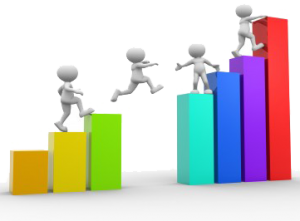 Save notes and collect insights on your clients! Quickly identify special needs and "challenging" personalities so you and your team handle each situation appropriately.

READ MORE

While you are working, FULLfocus™ automatically alerts you with this information throughout the program.

Automate correspondence. Whether communicating individually or with a blast, be sure all the right people get notices, and according to their preferred method: telephone, postal mail, email, and/or text. 

READ MORE

FULLfocus™ automated email and SMS text messaging automatically tracks and records when emails and text messages are: Delivered, Opened, or are Undeliverable. In addition to reporting via a continually updated Communication Status Dashboard, a copy of the communication is automatically linked, including attachments and delivery status recorded, to each unit file. Powerful search technology lets you instantly find - from among the community's communication history - and open any communication in any unit file.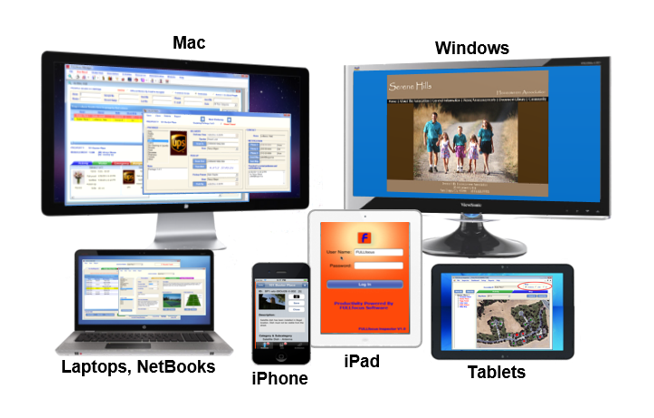 We Help You Work Smarter!
Never feel tied to your desk. We easily organize and help you access all your information from anywhere, anytime. Your data is securely stored using Cloud-9 advanced technology, so everything you need is up to date and available wherever you are and whenever you need it.
Never worry work isn't be done when someone is out. When a team member is absent, someone else can easily take over their work so your client's needs are always well served.
Everything is at your fingertips. Our Global Hub provides a fast and reliable way to access and work on all your properties in seconds. No need to log out of one community and log into another.
Manage your work instead of having your work manage you! Schedule tasks and ticklers, then see your "To Do's" by day, week or month. 

READ MORE

See your web requests, notebox records, required homeowner and community documents, security, requested homeowner vacation checks, jobs/work orders, violations, architectural applications - even see when vendor qualifications are about to expire.

Never pay twice for work or pay for work that was never completed. Track bids and invoices, even when they are to be reimbursed by the homeowner.
Collect more revenue and get better compliance over community CC&R's.  We'll help you automate burdensome and time consuming sequences.

READ MORE

Escalate violations according to each communities standards, send notices (with pictures taken from our Mobile Inspector), assess fees, keep notes on every conversation, and FULLfocus™ even helps you keep track of who is in collections. No more "He Said/She Said" - everything is in black and white (or vibrant color)!
Increase productivity by up to 70%. Let's face it, time is money. With the increase in productivity your entire organization will enjoy, you'll save on expensive overhead and you'll be ready to take on more clients in no time.
One FULL package from one vendor. There are multiple modules to make work easier based on you and your staff's assigned duties; but, we don't sell our program by the module. You get the entire system for one low price... and you don't have to worry about messy integrations that cause downtime or have to worry about blurry lines of accountability between vendors.
Training and Support are unlimited and Free. We know of many software companies that charge by the minute for training and support. As a result, many of their clients get frustrated learning how to use it or feel trapped when something goes wrong. We want you to use the FULL program and get value from all the benefits we offer, 100% of the time.
No up front capital outlay - no minimum contract period. We're so confident you'll love FULLfocus™ Cloud-9 Software that we've eliminated the largest barrier most companies face - cost. We start your billing once the system is set up for you and running properly. You can cancel anytime, but our customers get so much value from our service we tend to be a partner for life.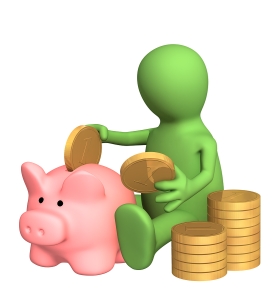 Unlimited users. That's right, no matter what size your organization is now, or how big it grows, you pay one small price for an unlimited amount of users. We'll help train them for free too!
Unlimited Upgrades! We listen to our customers and actively solicit their advice on how to make improvements to the system. As a result, we've developed the most comprehensive and feature rich program in the industry; but, we'll never stop making improvements. Our team of ex-NASA rocket scientists are developing new features and improvements as we speak. See something you think needs a tweak? Let us know - it will probably show up in the near future in one of our free updates.
FULLfocus™ Community Management Software Integrates with Your Accounting
Be the first to get our Free Report when it becomes available.
Would you like a Free Download of our guide:
"7 Simple Ways to WOW Clients, Improve Team Productivity, and Grow Your Property Management Empire?"
Request your copy today!

We value your privacy and would never spam you
Soon - very soon, you'll be able to access this free report:
"7 Simple Ways to WOW Clients, Improve Team Productivity, and Grow Your Property Management Empire"
We're putting the final touches on it now! Go ahead and request your copy now and be one of the first to get this great guide.
Don't want to wait? No problem. Click the Big Green Button below to request a test drive of the software and we'll SHOW you how!
FULLfocus™ Homeowner and Community Management Software System Connects and Unites Your Entire Operation
PROPERTY MANAGEMENT SOFTWARE THAT LETS YOU MULTITASK EFFORTLESSLY

FULLfocus™ Community Association Management Software with Cloud-9 Technology Allows You to Work From Any Device, and From Anywhere. Find All Your Important Information Quickly and Easily.  READ MORE

Respond to Requests and Schedule Tasks in Seconds. Easily FULLfocus™ HOA Management Software That Lets You Work All Your Communities With a Single Secure Sign-In. Reduce or Eliminate Many Repetitive Tasks. Multiple Users Working in the Same Record See Real-Time Updates.

PROPERTY MANAGEMENT SOFTWARE THAT HELPS YOU TO NEVER DROP THE BALL

FULLfocus™ Community Property Management Software Lets You Automatically Manage Violations, Maintenance, Architectural Re-modifications, Recurring Work Orders. READ MORE

Fully Customize What Sequence of Events Happens and When to Take Them Based on Each Communities Unique Requirements. Effortlessly Track Association & Homeowner Insurance Renewals, along with Vendor Insurance and Credential Renewals, Leases, and more.

PROPERTY MANAGEMENT SOFTWARE THAT HELPS YOU WOW YOUR CLIENTS

FULLfocus™ Community Association Management Software with Integrated Web Portals Provide Real-time Account Status and Reports Available to the Board of Directors as Well as Property Owners to Promote Transparency.READ MORE

The Board's version allows 24-hour access to a PHONE BOX – Where Every Incoming Call from Owners is Logged into the System. It also Shows WORK ORDER REPORTS – Where every Open or Closed Work Order can be Viewed.
Absolutely Nothing to Lose and Everything to Gain
With FULLfocus™ Community Management Software there's no risk - if it doesn't provide the benefits we claim, or if you just decide you don't like it, just give one month notice and you're off the hook. Yes, totally off the hook - no penalty, no fees, no lost money. So, before you get locked into some other community management software by a non-refundable capital outlay or long-term contract, try FULLfocus™ first. When you choose FULLfocus™  Community Management Software you get the very best - our customers tell us that we're eons ahead of our competition.
We are a partner committed to helping you thrive.
The FULLfocus™ Software System if FULL of Features That Provide The Best Value for Community Association Managers to Run Homeowners Associations, Community Associations, Master Communities, Hi-Rises, and Condominiums.
We continue to develop our software based on what our customers want.
Easily Access all your Photos, Documents, and Communications

FULLfocus™ Community Management Software provides every piece of information you need is securely stored and organized. Say goodbye to sticky notes & papers stacks!

Integrates with Your Accounting

FULLfocus™ Community Management Software works with your existing accounting system to keep everything synchronized. Yes, we even integrate and automate QUICKBOOKS!

Customer Portal Websites Reduce Your Workload

FULLfocus™ Community Management Software seamlessly connects company personnel, board members, owners/residents, and vendors.READ MORE

FULLfocus™ Community Management Software websites and management tools share not only data but ALSO share functionality and automation to reduce your workload way more than any other website!

Data Reliability: Ours is the Best in the Industry

FULLfocus™ Community Management Software uses triple redundancy, which means a much more reliability than a single daily backup.READ MORE

Our data network center is staffed day and night – 100% failover capability guaranteeing 24/7/365 up-time. Our hardware firewall provides maximum security and our data center is monitored and guarded.

Unlimited FREE Training and Support

Know why you can trust us to give you all the support you want at no extra cost? Because we're so confident that you'll love FULLfocus™ Community Management Software that we don't lock you into a contracted minimum time period or charge an upfront purchase or setup price.READ MORE

You can cancel and walk away any time. We succeed ONLY when you succeed and the only way we can guarantee that you succeed is if there are no barriers to your seeking our support when you need it. So we made a purposeful decision to remove the typical support cost barrier.

Our Mobile Inspector App Makes Inspections a Walk in The Park

FULLfocus™ Community Management Software and Mobile Apps provide easy, fast, always accurate Compliance and Work Order / Project Status site inspection app puts more information at your fingertips and provides the most automation in the industry!READ MORE

Automatically handle Recurring Violations, Reprieves, Variances. Puts everything you need for ALL properties in ALL your communities right in the palm of your hand!

CLOUD-9 Mobile Security App - COMING SOON!

At FULLfocus™ Community Management Software we listen to our customers needs and continue to innovate. You get new features and tools each quarter.READ MORE

We're about to turn the industry on it's head by becoming the first company to launch a mobile security app. (It's very hush-hush right now, but we're happy to brag on this FREE tool when we speak.)

No purchase - No minimum period - Unlimited Users. Plans as Low as $250/month

FULLfocus™ Community Management Software doesn't have to hold you captive by a large upfront capital outlay or commitment to a minimum subscription period because we're very confident you'll stay with FULLfocus™.
See What Other People Say About FULLfocus™ HOA and Community Management Software
FULLfocus™ software enables us to perform our work much more efficiently, and with it we truly have a competitive advantage. We can't imagine working without FULLfocus™ software and the team of people behind it.

- Liana Russell, Corporate Secretary & Office Manager, Community Management, Inc. AAMC
Thank you for always incorporating our requests! You know the new Windows 7 commercials that say "I'm a PC and Windows was my idea"? That's how we feel about FULLfocus™!

- Jennifer Thompson, Director, Johnson Ranch Management
Our community of 10,000 homes is perfectly suited to utilize FULLfocus™ software to handle our community's watch team issues, covenant inspections, and maintenance identification and reporting. We use iPad2 and iPhone technology to perform the tasks in the field and have eliminated the use of computers in the vehicles while streamlining administrative functions and saving costs. The staff at Full Focus is responsive, professional, and great to work with! The personnel efficiencies and cost saving components of FULLfocus™ has provided us with tremendous budget reductions and allowed us to focus on our hospitality services and social activities.

- Jim Dodson, Executive Director, Ewa by Gentry Community Association
I have worked with FULLfocus™ since July 2004. Our personnel are more productive and extremely pleased with the way FULLfocus™ helps them do their job. The Activity Summary Reports help balance work loads and assess productivity and costs by client, important factors contributing to morale and our bottom line.

- Doug Christison, President, Christison Company
FULLfocus™ Mobile Inspector has reduced what used to take us 2 days down to 20 minutes.   I LOVE FULLfocus™!!

- Kathy Peel, Spring Valley Lake Association
Recent Posts From
Our Blog