Property Management Professionals Prefer FULLfocus™ Cloud-9 Software for HOA Community Association, Master Community and Hi-Rise Management
FULLfocus™ Software is The #1 Choice to Help Property Management Professionals:
SAVE MONEY.
SAVE TIME.
GROW.
Advanced Cloud-9 Technology

HOA Community Management System

Connect and Unite Your Entire Operation.
... From Anywhere - Office, On-Site, Home, While Traveling - 24 x 7!
PROPERTY MANAGEMENT SOFTWARE THAT LETS YOU MULTITASK EFFORTLESSLY

FULLfocus™ Community Association Management Software with Cloud-9 Technology Allows You to Work From Any Device, and From Anywhere. Find All Your Important Information Quickly and Easily. Respond to Requests and Schedule Tasks in Seconds. Easily FULLfocus™ HOA Management Software That Lets You Work All Your Communities With a Single Secure Sign-In. Reduce or Eliminate Many Repetitive Tasks. Multiple Users Working in the Same Record See Real-Time Updates.

PROPERTY MANAGEMENT SOFTWARE THAT HELPS YOU TO NEVER DROP THE BALL

FULLfocus™ Community Property Management Software Lets You Automatically Manage Violations, Maintenance, Architectural Re-modifications, Recurring Work Orders. Fully Customize What Sequence of Events Happens and When to Take Them Based on Each Communities Unique Requirements. Effortlessly Track Association & Homeowner Insurance Renewals, along with Vendor Insurance and Credential Renewals, Leases, and more.

PROPERTY MANAGEMENT SOFTWARE THAT HELPS YOU WOW YOUR CLIENTS

FULLfocus™ Community Association Management Software with Integrated Web Portals Provide Real-time Account Status and Reports Available to the Board of Directors as Well as Property Owners to Promote Transparency. The Board's version allows 24-hour access to a PHONE BOX – Where Every Incoming Call from Owners is Logged into the System. It also Shows WORK ORDER REPORTS – Where every Open or Closed Work Order can be Viewed.
FULLfocus™ Community Association Management Software

is a Great Value
We continue to develop our software based on what our customers want.
Easily Access all your Photos, Documents, and Communications

FULLfocus™ Community Management Software provides every piece of information you need is securely stored and organized. Say goodbye to sticky notes & papers stacks!

Integrates with Your Accounting

FULLfocus™ Community Management Software works with your existing accounting system to keep everything synchronized. Yes, we even integrate and automate QUICKBOOKS!

Customer Portal Websites Reduce Your Workload

FULLfocus™ Community Management Software seamlessly connects company personnel, board members, owners/residents, and vendors.

FULLfocus™ Community Management Software websites and management tools share not only data but ALSO share functionality and automation to reduce your workload way more than any other website!

Data Reliability: Ours is the Best in the Industry

FULLfocus™ Community Management Software uses triple redundancy, which means a much more reliability than a single daily backup. Our data network center is staffed day and night – 100% failover capability guaranteeing 24/7/365 up-time. Our hardware firewall provides maximum security and our data center is monitored and guarded.

Unlimited FREE Training and Support

Know why you can trust us to give you all the support you want at no extra cost? Because we're so confident that you'll love FULLfocus™ Community Management Software that we don't lock you into a contracted minimum time period or charge an upfront purchase or setup price – you can cancel and walk away any time. We succeed ONLY when you succeed and the only way we can guarantee that you succeed is if there are no barriers to your seeking our support when you need it. So we made a purposeful decision to remove the typical support cost barrier.

Our Mobile Inspector App Makes Inspections a Walk in The Park

FULLfocus™ Community Management Software and Mobile Apps provide easy, fast, always accurate Compliance and Work Order / Project Status site inspection app puts more information at your fingertips and provides the most automation in the industry! Automatically handles Recurring Violations, Reprieves, Variances. Puts everything you need for ALL properties in ALL your communities right in the palm of your hand!

CLOUD-9 Mobile Security App - COMING SOON!

At FULLfocus™ Community Management Software we listen to our customers needs and continue to innovate. You get new features and tools each quarter. We're about to turn the industry on it's head by becoming the first company to launch a mobile security app. (It's very hush-hush right now, but we're happy to brag on this FREE tool when we speak.)

No purchase - No minimum period - Unlimited Users. Plans as Low as $250/month

FULLfocus™ Community Management Software doesn't have to hold you captive by a large upfront capital outlay or commitment to a minimum subscription period because we're very confident you'll stay with FULLfocus™.
So, with FULLfocus™ Community Management Software there is no capital outlay - no minimum contract period - unlimited upgrades, support and training included at no cost - very quick and easy to get started.   Absolutely nothing to loose by trying FULLfocus ™ and everything to gain.
Absolutely Nothing to Lose and Everything to Gain
We know the pressure you're under when selecting the right software to manage your communities and associations. If you don't advance your technology you'll have a hard time surviving, much less thriving. Lower productivity and poor resource management will lower your profit margins and reduce your competitiveness. BUT, if you select the wrong technology, you'll have wasted precious financial resources. With FULLfocus™ Community Management Software there's no risk - if it doesn't provide the benefits we claim, or if you just decide you don't like it, just give one month notice and you're off the hook. Yes, totally off the hook - no penalty, no fees, no lost money. So, before you get locked into some other community management software by a non-refundable capital outlay or long-term contract, try FULLfocus™ first. When you choose FULLfocus™  Community Management Software you get the very best - our customers tell us that we're eons ahead of our competition. And it comes with a partner committed to helping you thrive.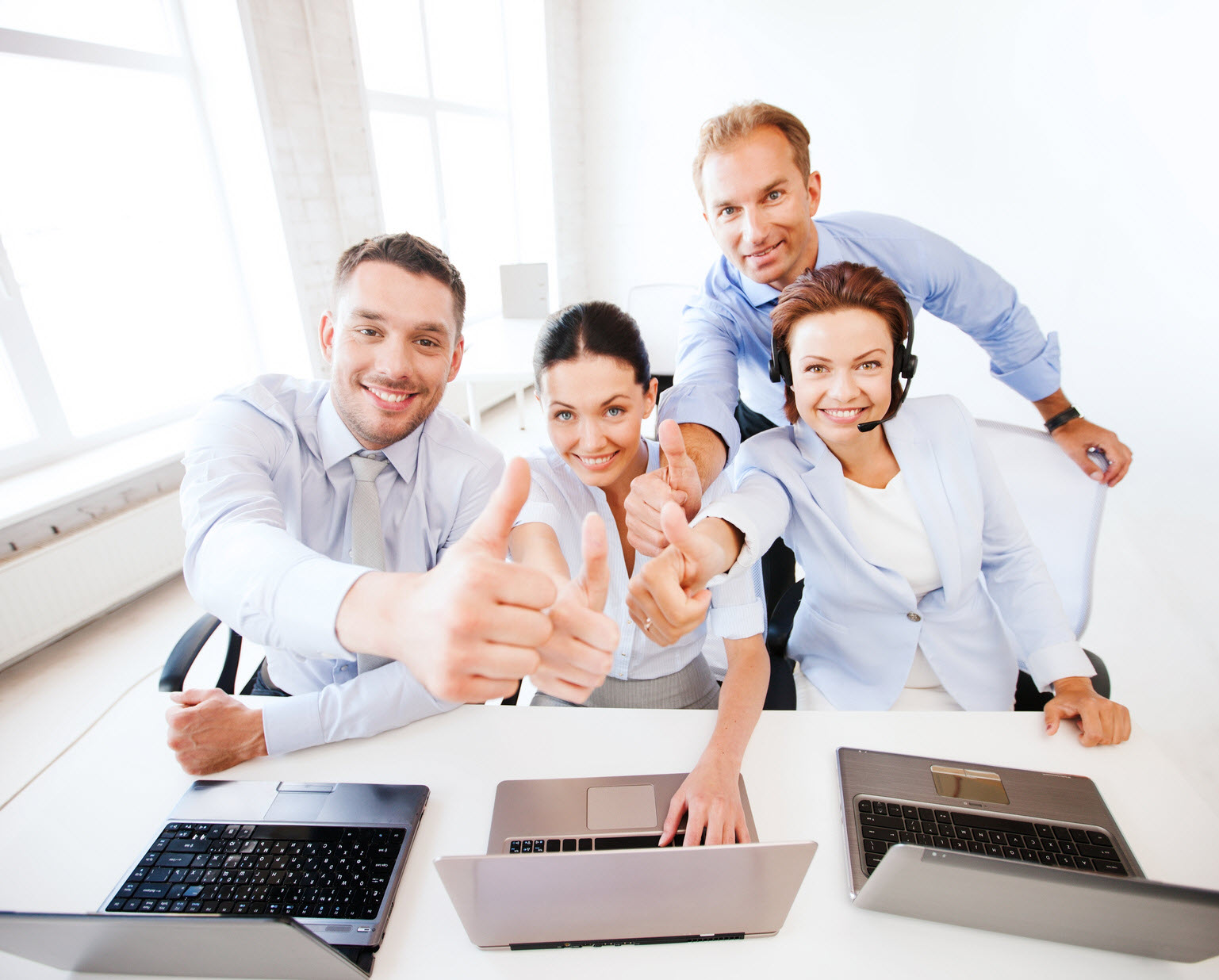 See What Other People Say About FULLfocus™ HOA and Community Management Software
FULLfocus™ software enables us to perform our work much more efficiently, and with it we truly have a competitive advantage. We can't imagine working without FULLfocus™ software and the team of people behind it.

- Liana Russell, Corporate Secretary & Office Manager, Community Management, Inc. AAMC
Thank you for always incorporating our requests! You know the new Windows 7 commercials that say "I'm a PC and Windows was my idea"? That's how we feel about FULLfocus™!

- Jennifer Thompson, Director, Johnson Ranch Management
Our community of 10,000 homes is perfectly suited to utilize FULLfocus™ software to handle our community's watch team issues, covenant inspections, and maintenance identification and reporting. We use iPad2 and iPhone technology to perform the tasks in the field and have eliminated the use of computers in the vehicles while streamlining administrative functions and saving costs. The staff at Full Focus is responsive, professional, and great to work with! The personnel efficiencies and cost saving components of FULLfocus™ has provided us with tremendous budget reductions and allowed us to focus on our hospitality services and social activities.

- Jim Dodson, Executive Director, Ewa by Gentry Community Association
I have worked with FULLfocus™ since July 2004. Our personnel are more productive and extremely pleased with the way FULLfocus™ helps them do their job. The Activity Summary Reports help balance work loads and assess productivity and costs by client, important factors contributing to morale and our bottom line.

- Doug Christison, President, Christison Company
FULLfocus™ Mobile Inspector has reduced what used to take us 2 days down to 20 minutes.   I LOVE FULLfocus™!!

- Kathy Peel, Spring Valley Lake Association
Recent Posts From
Our Blog